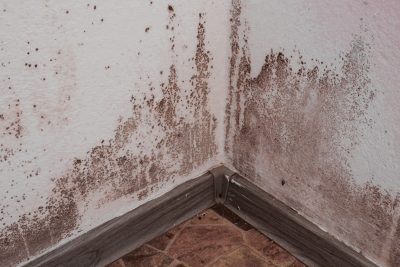 Water can be a powerful natural force against your home. Unfortunately, it's one of the most common sources of property damage and costs an annual national average of $13 billion.
While the destruction can be catastrophic, a professional water damage restoration service can help you safely minimize and prevent any further damage.
Water damage restoration begins with a step-by-step process that can safely recover the condition of your home.
Timeline of Water Damage Restoration
There are four main steps involved in water damage restoration. First, you need to determine how much damage your home has sustained. If the condition is severe, you may need to temporarily relocate so you can stay safe during an intense restoration process.
Next comes the actual water removal which requires professional equipment such as pumps and or vacuums.
Drying and sanitizing the site of the damage will then ensure that it's safe to return to the site.
Lastly, water mitigation will help you prevent any future disasters, protect your home, and save you money on repairs.
Damage Assessment
Before starting the restoration process, the water removal engineers need to understand the extent of the damage. There are 3 major categories of water damage that these engineers will use to classify your case:
Clean water
Grey water
Black water
The origin of the water leak largely determines the severity of the damage. Contamination by debris or pathogens also indicates that the water damage may be hazardous.
Distinguishing Categories of Water Damage
Out of the three categories, clean water is the most mild case of water damage. The origin of clean water is typically a leak from local sites such as a faucet, water line, or toilet tank.
Unlike the other categories, clean water is appropriately labeled "clean" because it does not contain any harmful debris or pathogens.
Grey water, however, carries contamination and could be harmful to the body. If ingested, grey water can cause discomfort or illness.
It is more harmful than clean water partially because it originates from home appliances with used water and particles. These typically include dishwashers and washing machines, but grey water can also come from used toilet water.
Black water is the most dangerous category of water damage because it contains the most contamination. Leaks from exterior locations such as natural bodies of water or sewers are the main origins of black water. These sources are filled with debris and pathogens, which is why black water ingestion can cause serious injury or even fatal illness.
Water Removal Process
After your home has been inspected and assessed, it's time to start removing the water.
First, any standing water that remains from the damage will be removed. If the water slightly puddles on the floor, a mop can be used to soak it up. However, water that stands higher should be pumped out of the area.
Submersible pumps such as sump pumps may be installed within your home to drain the water into an outdoor sump pit. This is a water mitigation tool that can be installed in the future, but it can also be used in the immediate removal process.
For more temporary removal techniques, engineers may use portable wet/dry vacuums or truck-mounted vacuums so extract the water from the damage site.
Any remaining moisture should be identified and removed to prevent mold from breeding in the area.
To do this, engineers may use moisture meters and sensors to see how much water still remains in the site of the damage. These meters and sensors can be used on floors, walls, and ceilings to assess them individually.
Drying and Sanitizing the Site
In addition to removing the water from these areas, the water should be removed from the air using fans and dehumidifiers. These can help to evaporate the moisture or extract it and drain it from the site to ultimately dry your home.
There are also drying methods for restoring any salvageable personal belongings. Vacuum freeze drying and vacuum thermal drying may be used to clean delicate items like documents or photographs that can still be salvaged.
Because the water may be contaminated, cleaning and sanitizing the site is an important part of the restoration process. Damaged personal items should be cleaned as well as the physical site. Cleaning the site requires either disinfectant, antibacterial, antimicrobial treatments.
Depending on the material that's sustained damage and the amount of damage, engineers will use various types of cleaning methods.
Foam clean can be used to sanitize fabrics and avoid compromising their material. However, surfaces like floors, walls and ceilings can withstand harsher sanitization through abrasive cleaning.
With immersion cleaning, personal belongings may also be submerged into a pool of cleaning product.
Consider Your Water Mitigation Options
The last step in restoring your home is to make sure that it stays restored. A water mitigation plan is a countermeasure against water damage that can help you manage the water before it becomes a problem.
Besides installing a sump pump, other mitigation equipment such as dehumidifiers and vacuums will help minimize lingering moisture.
You should also consider scheduling regular inspections to identify initial leaks and observe the proper condition of pipes.
Every home is different, so you can get tailored professional advice that uniquely protects your home.
Start Your Water Damage Restoration Today
When water strikes, you have to act quickly. Calling a professional can help you restore your home beyond DIY methods.
Often, homeowners don't always have the tools to perform adequate water removal sanitization. This is especially true for severe cases of water damage.
If you're dealing with water damage now, we have professionals available 24/7 to help you restore your home or place of business to proper condition. Not only do we provide emergency restoration services, but we offer remodeling and construction services as well.
Our services areas include Delaware, Maryland, Pennsylvania, Washington D.C., Virginia and West Virginia. Contact us today to receive water damage restoration in your area.