Sewage Cleanup in Washington DC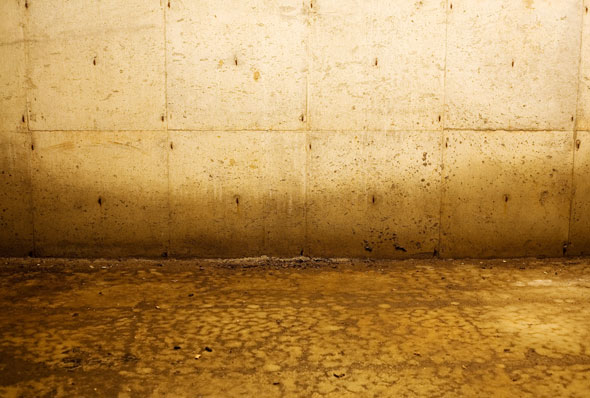 Sewage smell is bad enough. Even worse, sewer water, or blackwater, is dangerous to anyone who comes in contact with it. It contains harmful contaminants, including parasites and bacteria that can cause major health issues if not dealt with quickly and correctly. It's a dangerous substance that should never be allowed to sit on your property. That's why Pro Services is always prepared to come to your home for sewage cleanup, no matter the time or day of the week.
Sewage damage can happen in many ways. The most common are when a pipe is blocked by a buildup of waste or a solid object is too large for the pipe, a defect with the sewage line, tree roots breaking the sewage pipe or flooding from a storm which overflows the sewer line. Flood waters entering your property from rivers and streams also need to be treated as sewage damage due to the possible contaminants in the water.
When your Washington, DC property is affected by a flood or sewage spill, turn to Pro Services for fast sewage cleanup. We have the tools and experience needed to resolve a potentially dangerous situation.
Contact Pro Services, LLC
Schedule a free estimate regarding sewage cleanup for your home or commercial property. Call Pro Services LLC at
877-233-4793
or contact us online.
Call For Sewage Removal Emergency Help 24/7
The sooner you reach out, the faster our sewage cleanup specialists can begin to sanitize the affected areas in your home. They will start the process by extracting the standing water and sewage and discarding it safely. Any uncontaminated items will be removed to an unaffected area in order to avoid cross contamination and any porous contents will be discarded. The non-porous surfaces will then be cleaned and disinfected to prevent the spread of biohazards and to neutralize any threats. Finally they will fast-dry the area with industrial drying equipment.
Pro Services uses safe and effective techniques, specialized equipment and protective gear to eradicate the sewage from your home or business. Sewage is the last thing you want to have to deal with so let Pro Services do the nasty work for you. We have provided sewage cleanup to the Washington DC area for 25 years.
Professional Help to Clean Up Contamination
Pro Services' sewage cleanup team ensures your home is hygienic and clear of dangerous contaminants. Household cleaning items don't do the job when a flood of sewage water goes through your property. Our experts are equipped with the specialized equipment necessary to do a thorough job, ensuring you, your family or your employees are safe.
Our team believes you deserve to live and work in a clean, safe environment – that's why we are the authorities in removing blackwater and the damage it causes from your property.
Fill Out a Form to Contact Pro Services!