Asbestos Removal in Washington, DC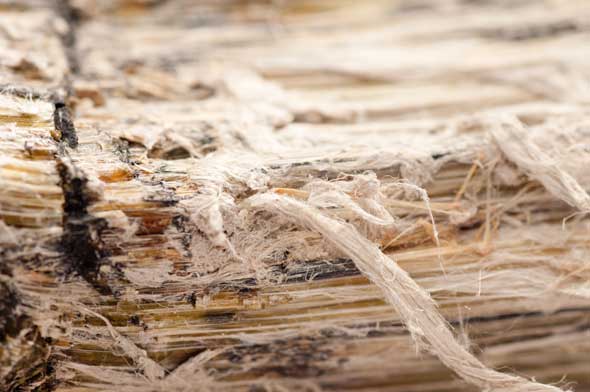 Asbestos removal has been a highly specialized service since asbestos was incorporated into a multitude of building materials prior to the 1980's. Asbestos is a highly toxic silicate carcinogen that is invisible to the naked eye. This makes it a serious health hazard to families living in older buildings, particularly after there has been damage to the building through an accident or when renovating.
When asbestos is disturbed or damaged, the fibers are released into the environment of the building. When the fibers are breathed in, they cause scarring and inflammation in the lungs and can lead to cancer. If you're concerned about your Washington, DC home, especially after a disaster, and would like to have asbestos testing, schedule an appointment with Pro Services as soon as possible.
Contact Pro Services, LLC
Schedule a free estimate regarding asbestos removal for your home or commercial property. Call Pro Services LLC at
877-233-4793
or contact us online.
The Danger of Asbestos Abatement
Asbestos abatement is essential for older homes where the asbestos has been disturbed or damaged. Once asbestos fibers are inside your lungs, they adhere to the lining and become trapped. These fibers live for a long time and they can't be dissolved or broken down by natural processes.
Our team will test for asbestos and neutralize the risks your family or your staff can face in a potentially dangerous building. While everyone is exposed to small amounts of asbestos over their lifetime, those who are exposed to it on a regular basis are the most at risk. That's why it's so important that the right equipment and steps are taken for asbestos removal from a building by a trained professional. It's not worth the risk to try to remove it on your own.
For a complete asbestos abatement, the work area needs to be isolated from the rest of the room and contained. A HEPA unit is attached to the containment area which keeps airborne asbestos fibers from leaving the area. A decontamination unit is set up for our staff so that fibers aren't transported out of the area. During the process the asbestos is kept wet and when the asbestos has been removed, the air is sampled to confirm that it is safe before the containment area is taken down.
Use the Trusted Professionals at Pro Services
Pro Services has provided asbestos removal services for Washington, DC area residences and commercial buildings for the last 25 years. If you have a building due to be demolished or renovated, it's essential that any asbestos removal occurs prior to any other work starting. This is so that the asbestos is safety removed within a containment area and fibers aren't released into the atmosphere. Pro Services will go through the building and complete asbestos testing, then design an effective asbestos removal plan. Your safety is of our utmost importance.
Pro Services is a member of IAQA (Indoor Air Quality Association, Inc.). For state accreditations, licenses and memberships, please view our about page. To schedule your free consultation, please contact us at 877-233-4793 or fill out the contact form below.
Fill Out a Form to Contact Pro Services!