Hoarding Cleanup in Washington DC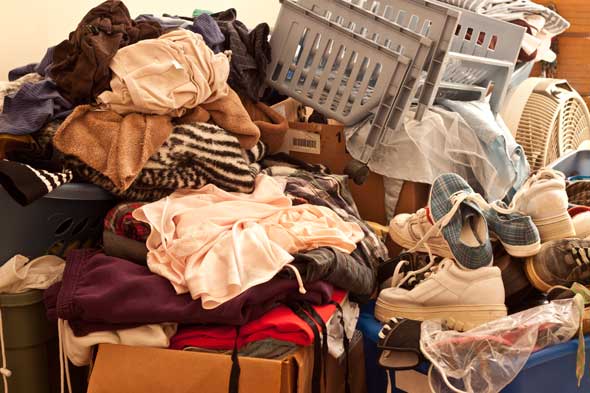 Whether you're a friend, family member or it's yourself that needs hoarding cleanup, Pro Services is here for you. We understand the complexity of someone caught up in a hoarding situation, and the mental health disorder involved. The act of getting rid of possessions, no matter how valuable they may be, is an emotional journey on the road to recovery.
A home that's filled with possessions can be dangerous and harmful for the occupants and any pets that live there. Piles of belongings need to be sorted and removed. Within the debris unhealthy contaminants and biohazards can be hidden. Our team will work with you and treat you with empathy and respect. We want to be a part of the process of making a healthy environment to live in, and a path to a better life.
Contact Pro Services, LLC
Schedule a free estimate regarding hoarding cleanup for your home or commercial property. Call Pro Services LLC at
877-233-4793
or contact us online.
Working With You to Help You
Pro Services will work with any professionals needed to make the situation the right one for you. We will create an effective plan and at every step we will consult you to make sure you're comfortable with the progression. We will have the necessary equipment available on site for a smooth process. We will go through each room, sorting and removing items.
As each room is organized, we will clean, sanitize and deodorize the area. We will dispose of biohazards in a safe way. Our purpose is to help you through an overwhelming experience with the calmest approach possible.
Safe, Professional Hoarding Cleanup Service
Our team is highly skilled and trained in hoarding cleanups. A hoarder's collection can contain waste, which attracts vermin, rodents and insects. The feces and dead bodies can expose cleaners to biohazards like the Hanta virus, MRSA, Histoplasmoses, E. coli and staph. That's why it's essential that cleaners are fully equipped with the equipment and protective gear crucial to performing a through recovery of your home and possessions.
Pro Services is a full service company, helping owners reclaim their homes in the Washington DC area for 25 years. Once your home has been cleaned, we can make any repairs necessary, or if you choose, give your home a complete makeover. Beginning to end, Pro Services is there for you.
Fill Out a Form to Contact Pro Services!