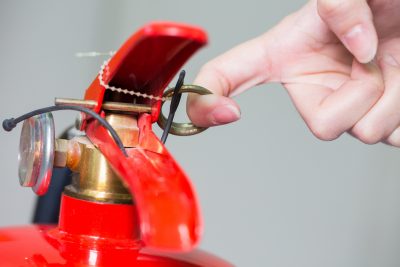 According to the National Fire Protection Association, there are about 353,100 home fires each year. If your house has been damaged in a fire, it can be an overwhelming process. By learning what steps you should take after having a house fire, you can be better prepared for emergencies.
Do you want to learn more about fire damage in West Virginia? Keep reading this article for the 5 steps you should take for West Virginia fire restoration after an emergency.
1. Find a Professional WV Fire Damage Restoration Company
One of the first things you should do after your home is damaged in a fire is find a professional company to help with fire damage in WV. Many of these fire restoration services will offer 24/7 emergency services, so you can begin repairing your home almost immediately.
There are many benefits of hiring these professional companies to help in emergency situations. First, they can do a complete home inspection. They will help you assess the damage and give you advice on the next steps to take to get your home back to normal.
Next, they will provide much more efficient work than you could do on your own. These companies have trained employees who will work more quickly and efficiently, rather than having this responsibility fall on you as the homeowner.
Finally, finding a professional company to work with will ensure that you do not have lasting damage to your home. Even things like smoke and ash can cause permanent damage, so it is vital that you get these cleaned as soon as possible.
2. Contact Your Insurance Agent
Next, you will want to get in touch with your insurance agent. This is just as important as finding a professional company to help you, as you will be able to file your claim and get the help you need faster.
When you file a claim with your insurance agent, you will be able to replace your belongings faster and get help paying for the repairs you need. After you contact your insurance agent, the company will most likely send an adjuster to your property.
This way, they can assess the damage and determine how much it will cost to repair your home. They will also decide if the type of fire is covered in your insurance policy.
If you do not have fire insurance, you can find other resources to help you find shelter after a fire in your home.
3. Evaluate the Damage
After contacting your insurance agent, you will begin evaluating the damage to your home. You will want to see how far the fire traveled throughout your home, especially if it wasn't contained in one area.
You will also want to begin taking note of all of your belongings that were lost in the fire, as this can help you know what needs to be replaced. Whether you lost clothing, furniture, or other personal belongings, it is important to keep track of this while you are evaluating your home.
When you have a fire restoration company that is helping you restore your home, they will be able to help you evaluate the damage and determine how much it will cost to repair your house.
4. Begin Cleaning
Once you have finished your property evaluation, you can start cleaning up your home. If you have a fire damage restoration company helping, they will take care of this for you!
First, they will clean up any of the charred residues that were left after the fire.
If your fire damaged any of your water systems, your restoration company will also help with water damage restoration. They will make sure each of the areas of your home is completely dry and sanitized to prevent water damage.
Then, they will do their best to remove any furniture that is not able to be saved. This will help clear space in your home and make it easier to clean.
They will inspect each piece of furniture to determine whether or not it can be repaired or if it needs to be replaced.
Finally, they will be sure to get rid of any smoke residue in the air to ensure that the air quality of your home is safe. This will also ensure that your house will not smell like smoke for years to come.
5. Repair Your Home
Finally, you will need to repair your home.
If the fire caused significant damage or burned through drywall, this process will likely take longer. You will typically need to hire a contractor to make many of these repairs and to make your home structurally sound.
If you hire a company that specializes both in remodeling and restoration services, they will likely be able to make these repairs for you. When you hire a high-quality company, you can be sure your home will look better than it did before it was damaged by fire.
Get Help With Fire Damage in West Virginia Today
When you have fire damage in West Virginia, you may not know how you can start putting your home back together. By following these 5 tips, you will be able to get the help you need as quickly as possible, and will get back to your home in no time.
Are you looking for a West Virginia fire damage company to help you after a house fire? Pro Services can help! Our team provides 24/7 emergency disaster cleanup and restoration, and can help you repair and restore your home.
Contact our team today to learn more about our restoration services to get the immediate help that you need.