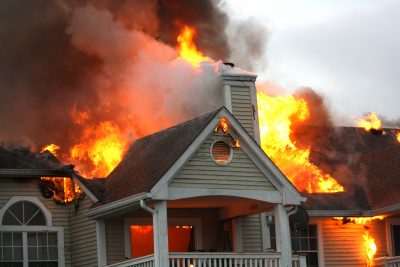 It's devastating and depressing to deal with the aftermath of a fire erupting in your home. You've no idea the extent of damage on the property and where to start the restoration work. On top of that, you're struggling to calculate the financial losses you have suffered.
To get help handling these problems, hire the best fire damage restoration company in Maryland. You want a company that you can trust to offer reliable services that meet your needs. With so many companies offering fire restoration services in Maryland, it's a headache to decide the best one to hire.
To help you out, here is how to choose the top fire damage restoration company in Maryland.
Check Availability and Responsiveness
You need to start by checking the availability of different fire and water damage restoration companies in Maryland. You don't want to choose a company that's only available for a specific period. For instance, a firm that you can only contact during the day.
The ideal company is that one that's available 24/7 throughout the year. This company has a hotline that you can call any time of the day or night. The aim is to make it easy and fast for you to access fire restoration services.
The other thing is to check how long the fire restoration company you're considering takes to respond. After putting down the house fire, you want a quick loss assessment. So, it's torture when the company you call takes forever to respond.
To get things done fast, choose a highly responsive fire damage restoration company in Maryland. You want a company that'll send its workers to your home as soon as possible. These employees are also quick to undertake a fire damage assessment and recommend the best action to take.
Go for the Company that Offers Written Inspection Reports
Some fire restoration companies take advantage of your devastation and overcharge you. These companies will never issue you any written document and prefer verbal communication. They know that you're not in the right mental state so, it's easy to mislead you by exaggerating the damages.
Only deal with companies that offer written inspection reports to avoid falling into this trap. The idea is to ensure that everything is accurately stated and know the real value of the damages you suffered. Besides, the right company will encourage you to consult a third party once you get the report.
In addition, the best fire damage restoration company in Maryland is transparent about all the charges you'll pay. The idea is to make it easy for you to decide if you can afford its services. This company wants to avoid a situation where you discover hidden fees when you receive the invoice.
Check the Licensing and Insurance Coverage Status
Unlicensed companies are likely to violate the industry standards. For instance, they may ignore safety standards when undertaking restoration work. Or they may use substandard materials and overcharge you.
To avoid these problems, only deal with licensed fire and water damage restoration companies in Maryland. These are companies that meet the set industry standards and adhere to the set regulations. The insured companies will also use quality materials and adhere to all safety requirements.
It's a huge gamble to deal with an uninsured fire damage restoration company. If this company causes more damage to your home, you'll have to bear this cost. In addition, if the workers restoring your home get injured, you may be forced to compensate them.
The safe option to avoid these challenges is to choose a fire damage restoration company with the right insurance coverage. The insurance company will therefore compensate you if this firm causes more damages to your property.
Choose a Company that Works Well With Home Insurance Firms
Most likely, you had insured your home against fire, and you're glad as you'll get compensated. However, it's a hassle filling the claim paperwork, and it may take you days to complete this work. Besides, you'll have trouble deciding how much money you should receive as compensation.
To avoid this stress, choose to hire a water damage restoration company that works with insurance providers. This company will help you know how to handle the claim paperwork. Also, it'll generate a comprehensive and informative damage assessment report.
With the help of this company, you'll get compensation fast from your home insurance provider. So, you'll have the money you need to fix your home.
Check References and Online Reviews
To ease finding the best fire damage restoration service, seek references and read online reviews. Your goal is to find out other people's opinions who have hired companies offering water and fire damage restoration services. You want to compare the availability and responsiveness of these companies.
In addition, the reviews will help you know the red flags to watch out for when hiring a water damage restoration company. For instance, if you notice many people are complaining about a given company's hidden fees, you should avoid it. You want to find a company with an outstanding reputation that you can trust to do quality work.
Pick a Company that Offers Exceptional Customer Service
The right fire damage restoration company has friendly and understanding reps attending to your needs. These reps understand you're hurting after the fire incident and are patient when dealing with you. They give you time to communicate your need when seeking fire damage restoration services.
In addition, these reps will provide you with all the information you need on how the company operates. For instance, how long it's likely to complete the restoration work in your home. The idea is to give you the assurance you need that the work will be completed fast.
The Best Fire Damage Restoration Company in Maryland
To get your home fixed fast after fire damage, you need to hire the top company near you. That's why you need to know the features of the top fire damage restoration company in Maryland. You want a reputable company that'll deliver superb services that meet your specifications.
Call us today for all your fire and water damage restoration needs.