Remodeling & Construction
Remodeling & Construction Services in Washington DC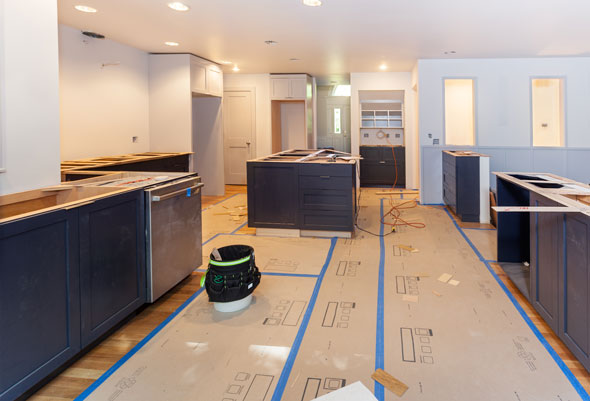 It is time to update the look of your business? Is your home getting too small for your growing brood? Maybe it's just been a long time since any work was last done on your home or business and some serious maintenance issues need taking care of. Whether it's a little renovation service, or full construction service, Pro Services have the experience you need.
Your home is your castle, your business is your empire. So you have to be able to trust the remodeling and construction service that you hire. Pro Services are the people for you. From electrical and plumbing services to painting and carpentry, home improvement services to emergency restoration, we can make your dream come true. Our experienced team will expertly remodel your business to wow clients, or construct the house of your dreams. You will end up with a home that fits into your lifestyle, increasing its value with exceptional quality of work.
Contact Pro Services, LLC
Schedule a free estimate regarding remodeling and construction services for your home or commercial property. Call Pro Services LLC at 877-233-4793 or contact us online.
Our Renovation and Construction Services
When your home is getting too small and you need to extend, or you're ready to give it a face-lift, Pro Services provides the following Services:
Kitchen, bathroom, basement remodel
Outdoor room, patio, deck

Concrete, brick & masonry

Exterior/interior painting
Residential & Commercial Services
Residential
Changes to your home can be exciting. Pro Services has all the expertise you need to make your dream come true. We service all residences:
Single family homes
Townhouses
Condominiums
Duplexes
High-rise Units
Commercial
When extending or changing your business, it's essential the work is carried out efficiently and within budget so that you can get back to business. We provide construction solutions for the following types of industries:
Hotels and resorts
Schools and colleges
Restaurants and retail stores
Apartments and multi-family housing
Office parks and multi-unit commercial space
Government and private office space
Fill Out a Form to Contact Pro Services!
Certifications and Memberships
Pro Services has provided home and commercial building owners in the Washington DC area with our expertise for 25 years. We will execute your project with professionalism, knowledge, and courtesy. Every project will be planned to the last detail and completed efficiently and skillfully. You will be informed about every step during your project and you can be as involved as much or as little as you wish.
We will meet with you during an in-home consultation where we will discuss your budget and needs. From this meeting our project team will develop the perfect design solution to meet your needs or work with your own designer to come up with a plan that suits you. Finally, we will present you with our proposal and make final adjustments. Once we have your agreement and the contract is signed, our expert contractors will start the work.
You will be provided with a detailed timeline which will show you what will be happening as the project advances and regular updates will be planned to discuss progress. At any point of the journey we encourage you to give us your feedback.
When the project is finished, we will inspect the work with you to ensure it has been completed to your satisfaction.
DIY is the ultimate acronym for home owners these days. Before you delve in, consider some of these reasons for why it's best to use a professional:
How valuable is your time? A professional has the knowledge and experience to achieve the right result in the quickest time frame. From ideas to the design, sourcing the right products and forming the final plan and achieving the desired result, our contractors know their business inside and out.
Consider the cost. At first it may seem like a cheaper option to do the work yourself, but just one little mistake can end up costing you a lot more to fix than if you had hired a professional to begin with.
Starting a project can sound exciting, until you start and then something that seemed simple to begin with can become an overwhelming, never ending job. Our professional team of contractors does this work every day – and you will be extremely happy with the end result.
Watch your dream come alive. Choose the professionals at Pro Services.