Cleaning Services in Washington, DC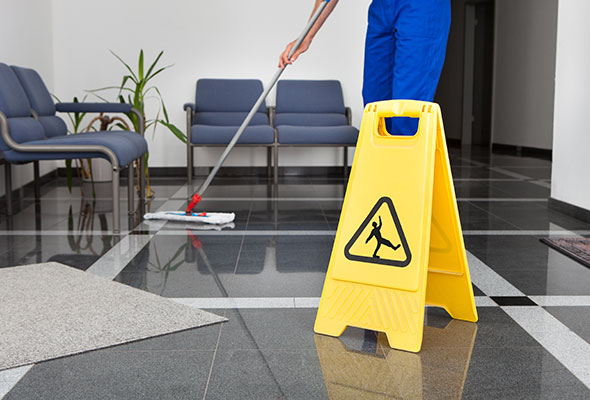 The last thing you have time to do each week is chase your cleaning service for areas missed or work not completed. Your office is the face of your business; your home is your haven. When you hire a cleaning service, you have to be assured they can be trusted with your most expensive assets and will do a thorough job consistently.
Every cleaning contract at Pro Services is considered unique. We care about your needs and will work with you to come up with a solution that you're happy with. The end result will be a clean and healthy home or work environment. Pro Services is a member of ARCSI (Association of Residential Cleaning Services International). Leave cleaning to the professionals and get on with what's really important to you. Call Pro Services today.
Contact Pro Services, LLC
Schedule a free estimate regarding cleaning services for your home or commercial property. Contact Pro Services LLC at 877-233-4793 or contact us online.
Our Specialized House Cleaning & Commercial Cleaning Services
When you need help cleaning your property, Pro Services provides the following Services:
Inspection & Testing Procedures, Tools

Professional Deodorization
Cleaning & Sanitation of Structure

Independent Clearance Testing to Confirm Success

Erecting Containment of Affected Area
Removal of Contaminated Material

HEPA Negative Air Filtration

HEPA Vacuuming of Structure

Commercial and Residential Carpet Cleaning
Residential & Commercial Services
Residential
Life is busy and you can't do it all on your own. Pro Services' cleaning team can take some of the stress away. We service all residences:
Single family homes
Townhouses
Condominiums
Duplexes
High-rise Units
Commercial
Having a clean business is essential for healthy employees and happy customers. We provide cleaning solutions for the following types of industries:
Hotels and resorts
Schools and colleges
Restaurants and retail stores
Apartments and multi-family housing
Office parks and multi-unit commercial space
Government and private office space
Fill Out a Form to Contact Pro Services!
Certifications and Memberships
Work, family, other obligations taking up all of your time? Having a party and need a one-off service? Or maybe house cleaning is something you just don't like to do? Whatever the reason, Pro Services has the professional, trustworthy team you need to have your house sparkling clean after every visit.
We will create a personalized service that will work with you, on a schedule that suits you. From the kitchen to the bathrooms, first floor to the top floor, under beds and on top of the highest dressers, we will clean, dust, mop, vacuum and scrub so that your family lives in a healthy, sanitized environment. We also provide carpet cleaning services.
Office workers can spend a major portion of their day at their desk, especially in Washington, DC. It's an environment that when not cleaned properly can lead to employees picking up germs and constantly having to take sick days. A University of Arizona study in 2011 reported that the average desk holds 400 times more bacteria than the average toilet seat.
Staff productivity is an essential ingredient to a successful business. Having a clean office is integral to helping staff stay healthy and industrious. Pro Services will create a unique service that suits your needs. Our team are dedicated to providing a professional office cleaning service, from trash pickup to floor mopping and vacuuming, desk and phone cleaning, dusting, window cleaning and bathroom and kitchen maintenance.
Your building is the face of your business and with people coming and going all day, it can get very dirty. Pro Services will provide the janitorial experience you need to keep your building clean and germ free. We provide cleaning for any type of business in the Washington, DC area; schools, daycares, fitness centers, restaurants, medical facilities, churches, retail stores, hair salons and banks, we can customize the service to fit your needs.
With the variety of services we offer, you will find Pro Services a one stop service. From a regular cleaning contract to an emergency service, we will be there when you need us. You can trust your business in our hands.